SUNDEK Authorized Contractor
Installing Quality Decorative Concrete Coatings
Excellence and Experience Combined: Your Premier Choice for SUNDEK Authorized Contractor
Choosing us as your SUNDEK contractor is choosing excellence, experience, and commitment to customer satisfaction. With over 20 years of hands-on experience in concrete resurfacing, we have honed our craft to deliver results that perfectly blend durability, beauty, and functionality. We pride ourselves on our meticulous attention to detail and a comprehensive understanding of SUNDEK's products and applications. Every project we undertake is treated with the utmost care and precision, ensuring that the final result not only meets but exceeds your expectations. Our deep-rooted dedication to customer satisfaction propels us to customize each project to fit the unique requirements and aesthetics of your space, making us the ideal partner for all your SUNDEK needs.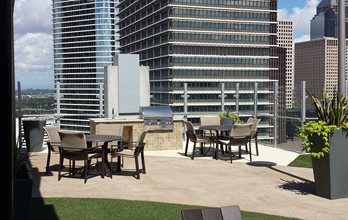 Commercial Concrete Repair & Resurfacing
Increasingly, business owners recognize the appeal of decorative concrete for their commercial spaces, and for excellent reasons: it's robust, simple to upkeep, and incredibly attractive. As an authorized SUNDEK contractor, we've been revitalizing commercial concrete surfaces like patios, pool decks, industrial floors, parking lots, and beyond with resurfacing solutions for over five decades. Experience the durability and beauty of SUNDEK.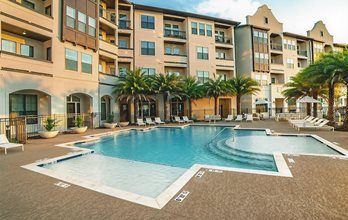 Pool Deck Resurfacing, Coatings & Repair
With over half a century of experience, we, as an authorized SUNDEK contractor, have been rejuvenating pool decks to ensure they are both safe and appealing. Our expertise spans both private residences and commercial properties, delivering remarkable transformations every time. If you're considering resurfacing a pool deck at a commercial location, kindly visit our commercial page for dedicated solutions.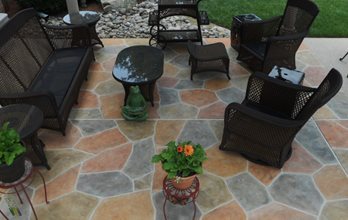 Patio Resurfacing with Concrete Coatings
As an authorized SUNDEK contractor, we have a rich heritage of over 50 years in resurfacing concrete patios at both homes and commercial establishments. Our passion lies in assisting our clients to cultivate an outdoor environment that perfectly blends beauty with functionality.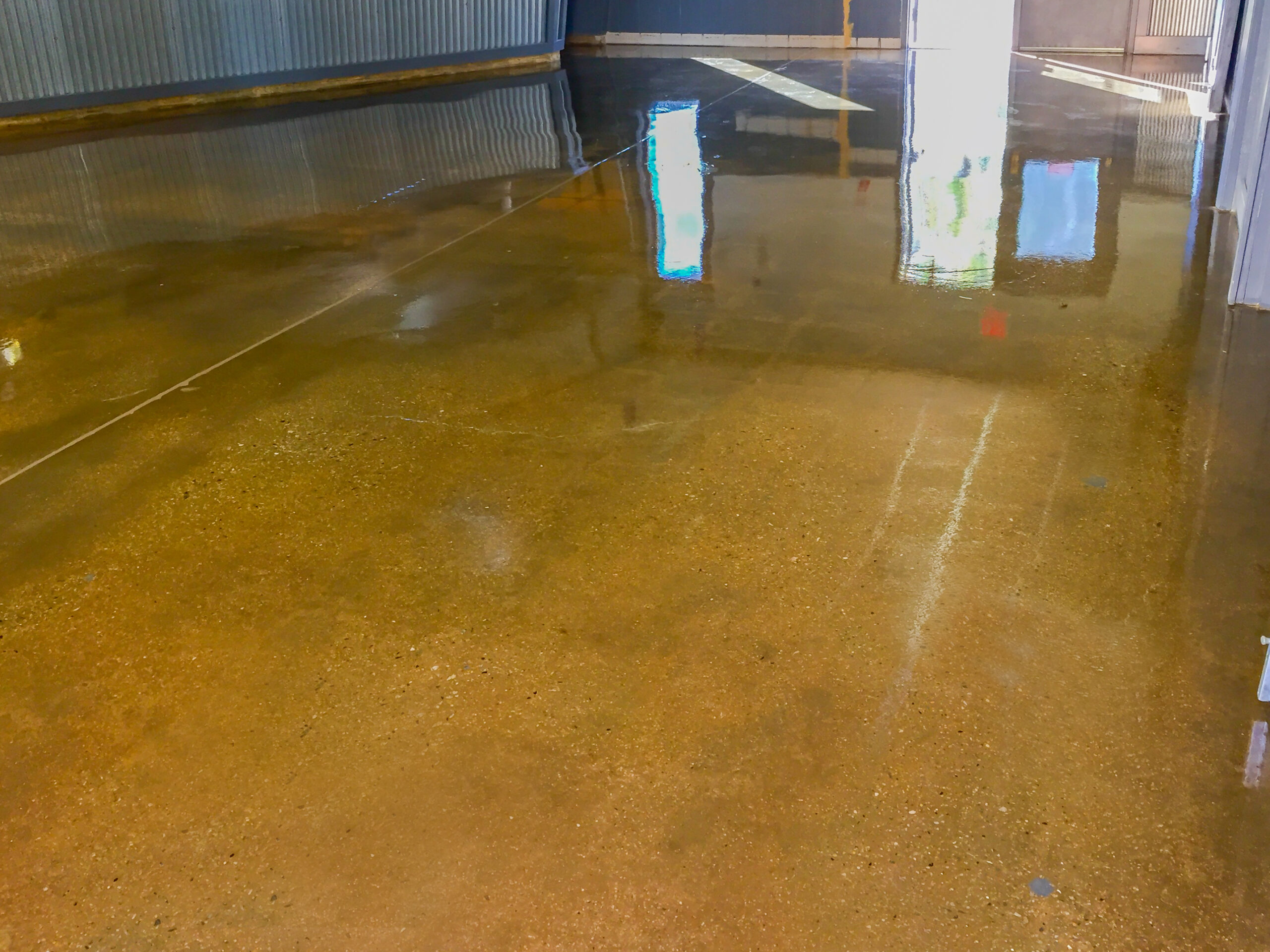 Stained Concrete Floors Offer Rich Color
Our stained concrete flooring service opens up a world of endless design possibilities. With an extensive selection of concrete stain colors available, and the ability to craft patterns, designs, and even logos, your flooring can become a true reflection of your aesthetic vision.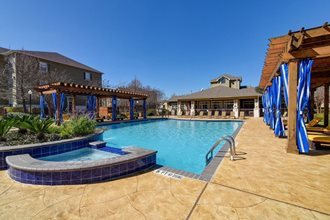 Stamped Concrete Overlays for Existing Concrete
As an authorized SUNDEK contractor, we've spent over 20 years beautifying homes and businesses with distinctive stamped concrete overlays, adding a touch of uniqueness to every project we undertake.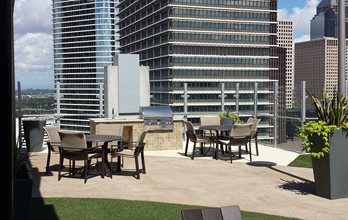 Concrete Floor Resurfacing & Repair
With over half a century of experience as an authorized SUNDEK contractor, we excel in resurfacing concrete floors to deliver durable, low-maintenance, and visually appealing finishes. Our team can expertly apply a concrete overlay to any pre-existing concrete surface, tailoring it specifically to complement your home or business environment.
Shaping Virginia's Concrete Landscape: Your Trusted Partner in SUNDEK Resurfacing for Over Two Decades
In today's market, there's no shortage of companies offering concrete resurfacing services for pool decks, patios, driveways, and walkways. However, not many can claim to have been an integral part of shaping this industry. For over 20 Years, together with SUNDEK we have been leading the decorative concrete resurfacing industry.
As an authorized SUNDEK contractor, we've successfully resurfaced a myriad of spaces all over the great state of Virginia, from sprawling businesses to cozy homes, from hotels to modest two-bedroom residences. We take your vision, transform it into a tangible reality with an array of colors, textures, and designs, all while harnessing the economy, durability, and strength of concrete. We stand proudly behind every SUNDEK surface we create, ensuring it's a surface you can rely on, year after year.