Preserve, Enhance, Impress: Our Exterior Concrete Resurfacing Services Combine Structural Integrity with Stunning Aesthetics at an Affordable Cost
Delivering Excellence in Exterior Services for Both Commercial and Residential Properties
For homeowners and building managers alike, concrete resurfacing is essential not just for preserving the structural integrity of a property, but also for enhancing its overall aesthetic appeal. Our concrete resurfacing services deliver a spectacular, like-new finish at a fraction of the cost of new concrete, making it an economical and popular choice for property maintenance.
Don't let weathered or soiled concrete tarnish the appearance of your building. With our concrete resurfacing, we'll rejuvenate your surfaces, making them look astounding without breaking your budget.
Exterior Concrete Resurfacing
Ideal for: Driveways, patios, pool decks, roof deck, walkway, entryway, and parking garages
Exterior concrete resurfacing is an innovative solution designed to breathe new life into your outdoor concrete surfaces. Whether you're looking to revamp your driveway, patio, pool deck, roof deck, walkway, entryway, or parking garage, our exterior concrete resurfacing services offer an ideal remedy. Instead of bearing the cost and hassle of full replacement, this process allows you to upgrade the aesthetics and functionality of your exterior spaces, while preserving the existing concrete structure. Offering durability, cost-effectiveness, and versatility, our exterior concrete resurfacing is a premier choice for property enhancements.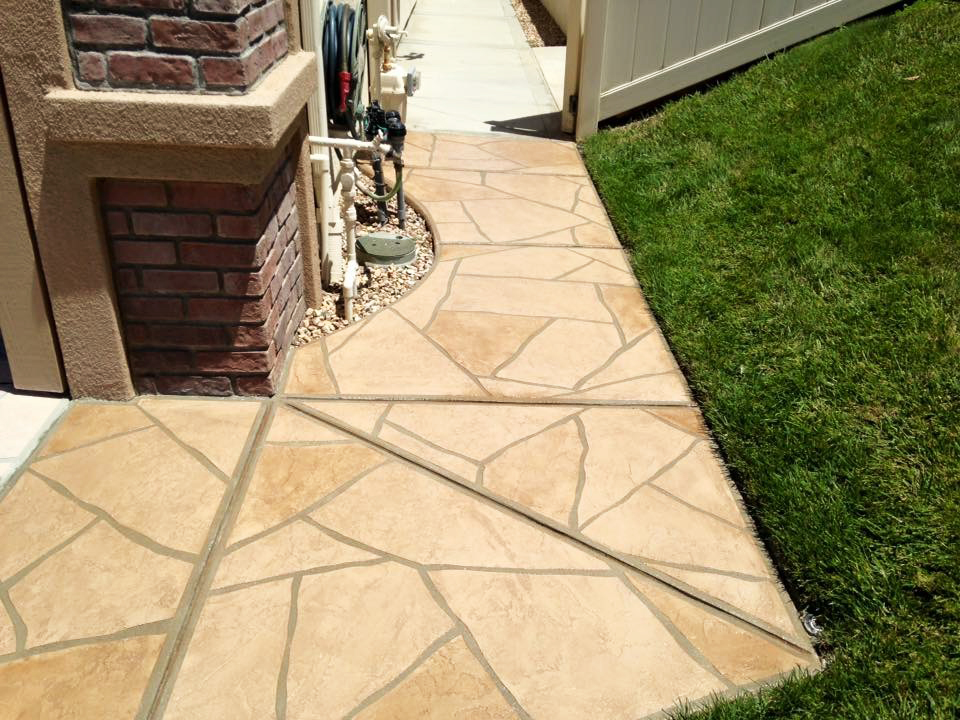 Ideal For: Patios, pool deck, driveway, walkway, brewery, showroom, retail store, office entryway.
Our Concrete "Grind, Stain & Seal" service is the perfect choice for transforming your patios, pool decks, driveways, walkways, breweries, showrooms, retail stores, and office entryways. This process begins with grinding the existing concrete surface to ensure it's perfectly smooth and ready for the subsequent steps. We then apply a high-quality stain of your choice, allowing you to customize the look and feel of your space with an array of color options. To complete the transformation, we apply a high-performance sealant, providing a glossy finish that not only enhances the aesthetic appeal but also offers added durability and longevity. Opt for our "Grind, Stain & Seal" service for a cost-effective, attractive, and enduring solution to your concrete surface needs.